The Vipp Cabin round table is a part of the Vipp Cabin series, a collection of furniture crafted from natural materials. The series unfolds in a trio of complementary designs consisting of a chair, a square table, and a round table.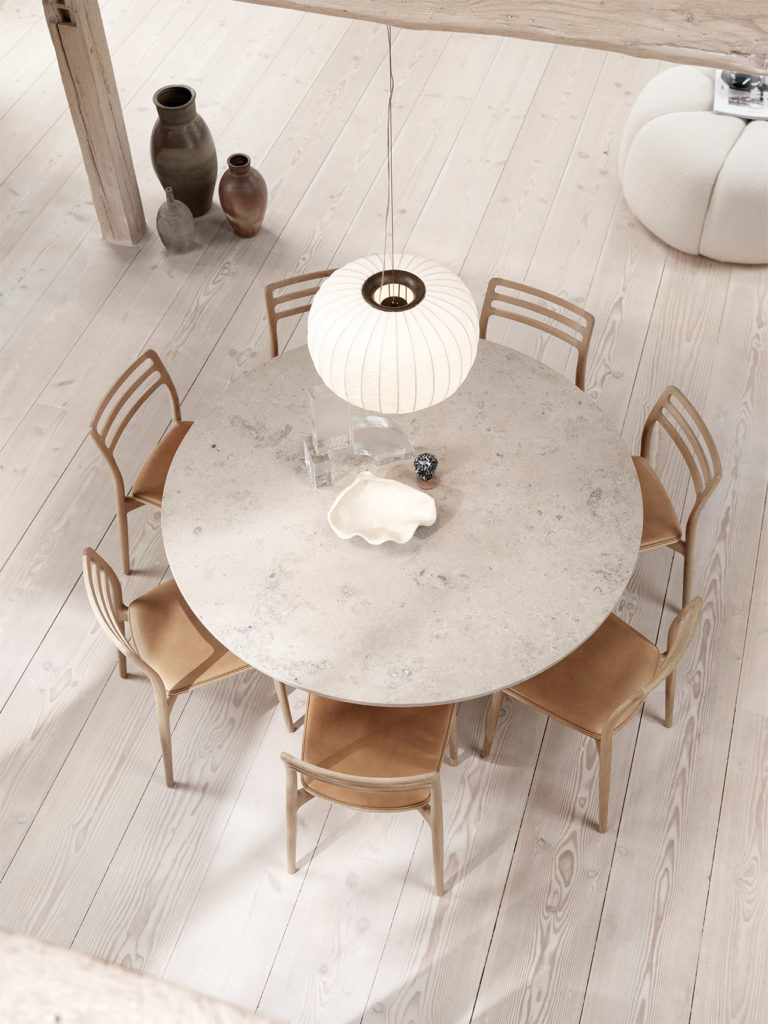 Whether shaped in steel or wood each Vipp product holds a distinct refinement and attention to detail. Unveiled through the subtle woodwork of the base and round, sanded edges of the tabletop, the Cabin round table is no different.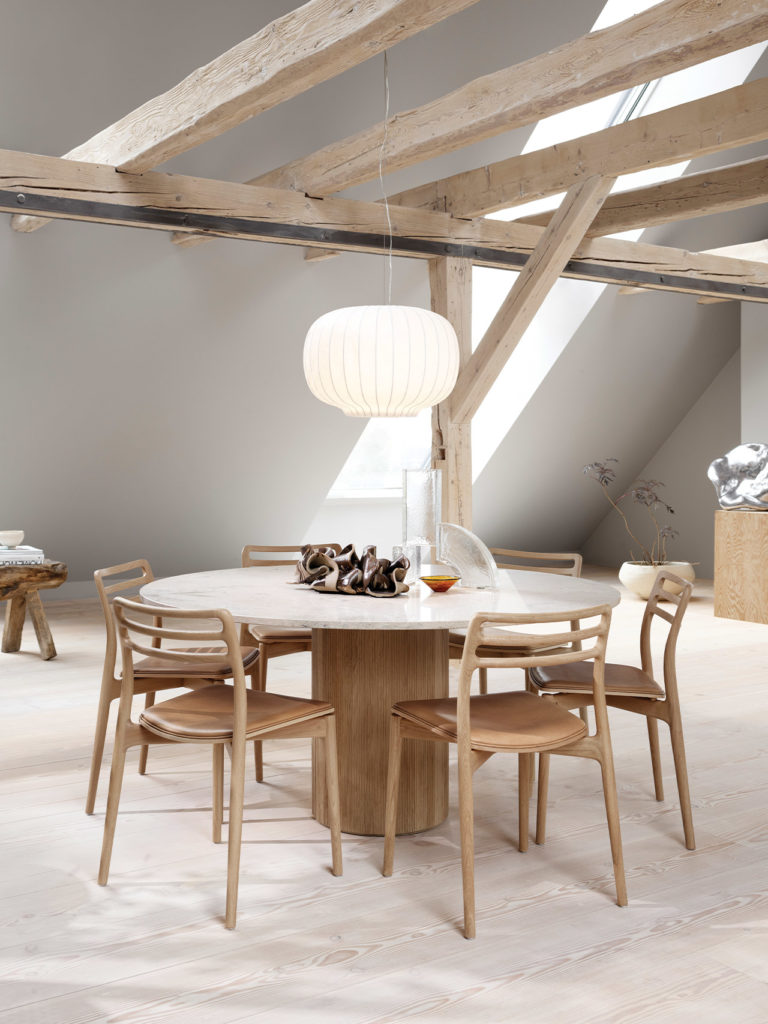 The Vipp Cabin round table is a medium-sized table for the dining room or kitchen. This table features a base of solid, lacquered dark oak with a marble tabletop.
Please note that each marble plate has a unique visual expression.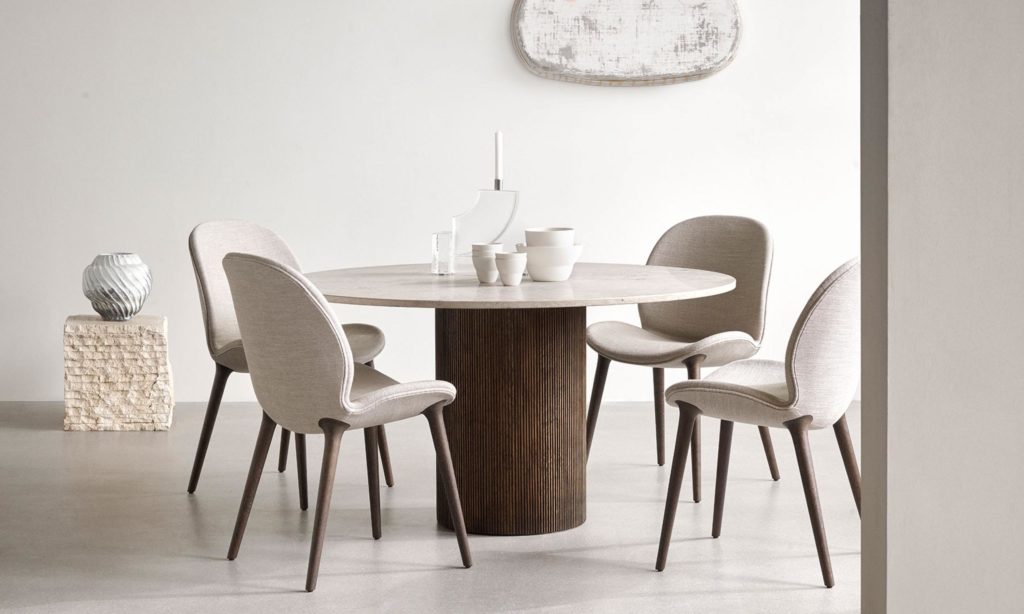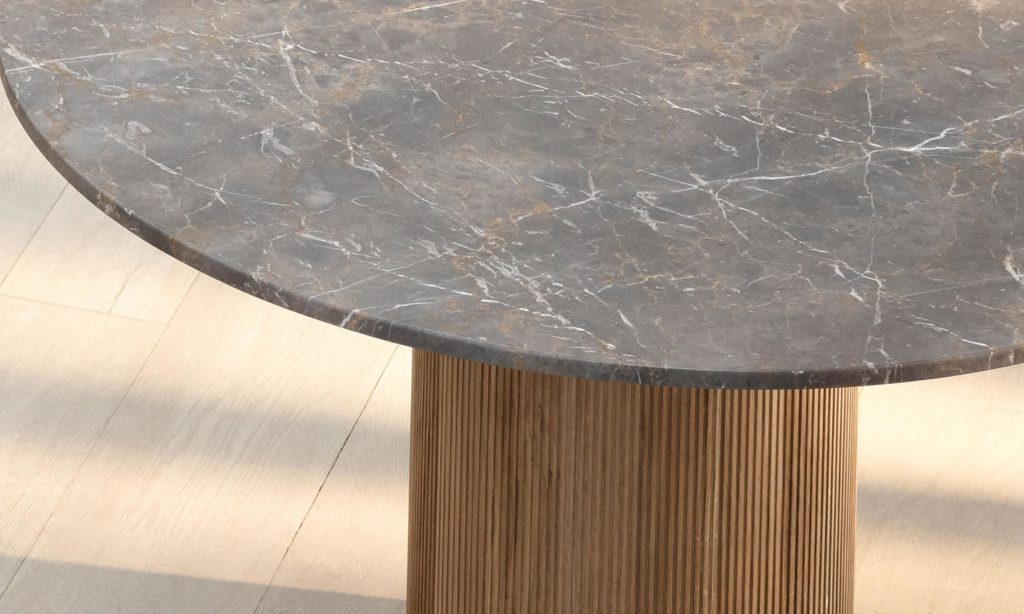 Vous aimerez aussi ...