The Vipp15 pedal bin is a medium-sized trash can for the kitchen, office, or bathroom. Rubbish is a renewable take on the original pedal bin in 75% recycled materials. Wood leftovers from Vipp's tabletop manufacturing and plastic waste is reprocessed and transformed into a new Vipp signature fibre material shaping the body of the bin. To minimize the use of steel, the Rubbish bin's inner compartment is fitted with a metal ring for the mounting of bin liners replacing the standard galvanized inner bin.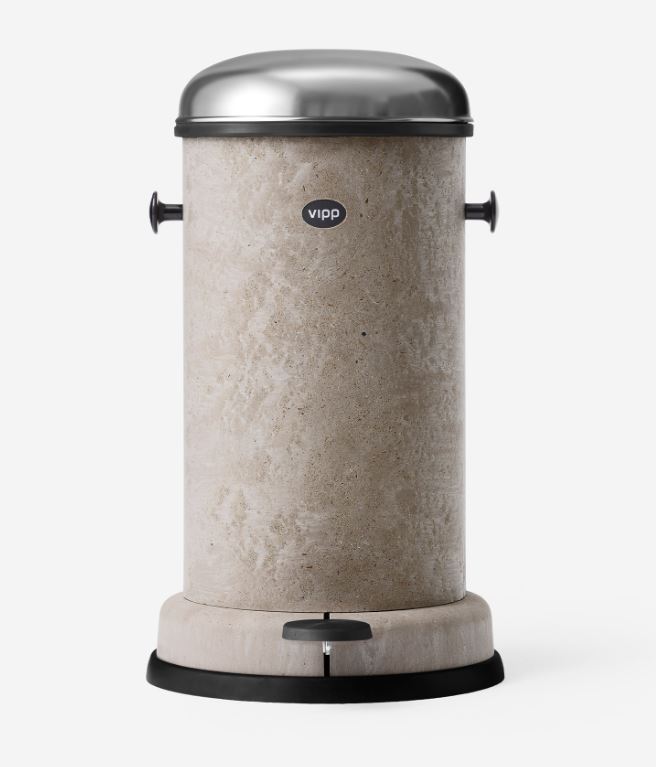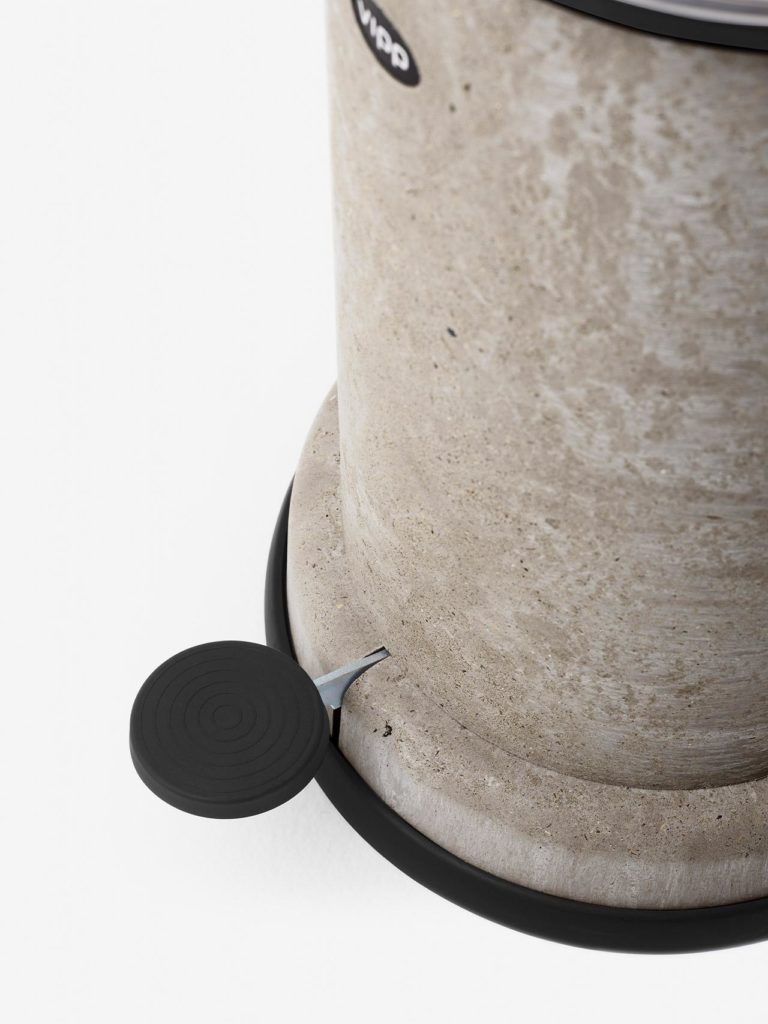 « By reusing industrial plastic waste and leftovers from our wood production, we wrap the Vipp bin in recycled materials, ready to take your sorted trash for years to come. And at some point, be handed over to the next generation."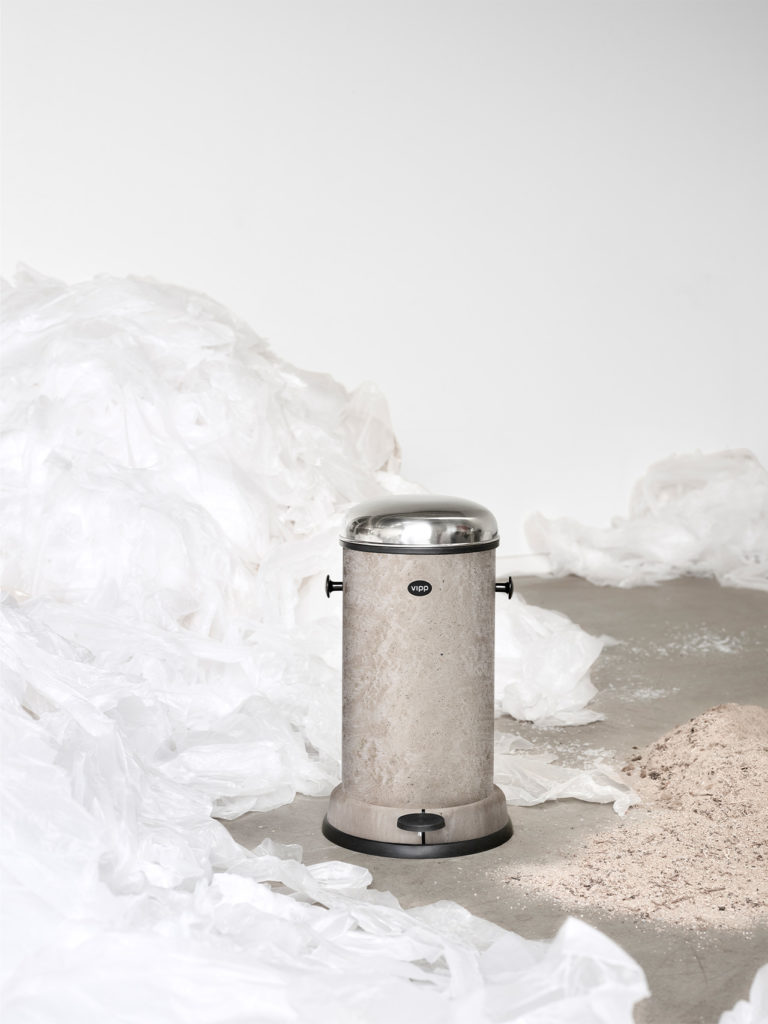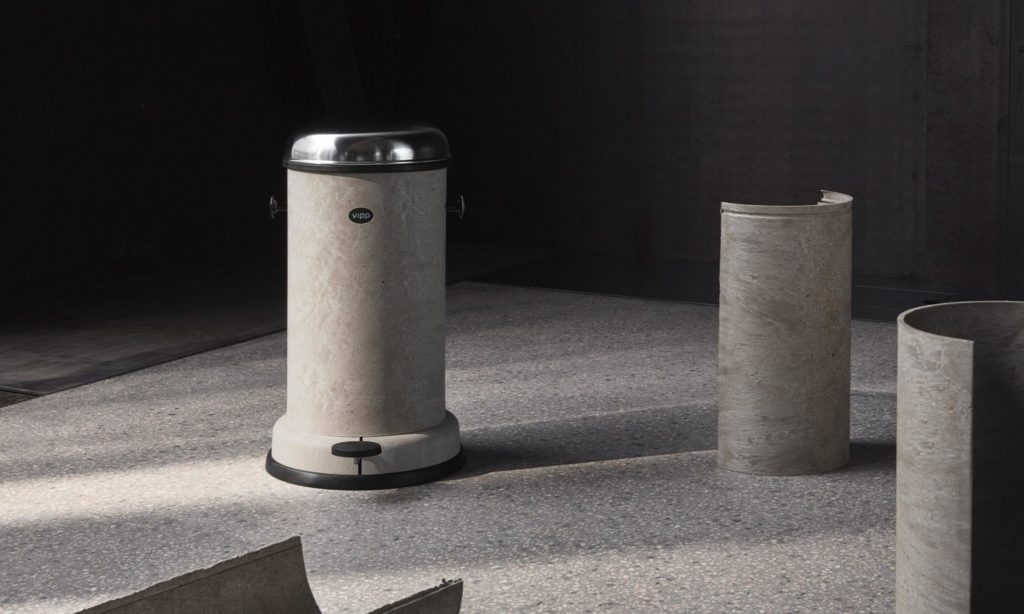 Dimensions H. 52 cm / 20.8 in. W. 30 cm / 11.8 in
Volume 14L
Vous aimerez aussi ...